4 Online Dictionaries To Use While Traveling Abroad
Traveling abroad is exciting! The only thing to keep in mind is the language barrier that could prevent you from getting the most of your trip.
Luckily, there are a lot of programs on the web that make it a little bit easier to get your point across. Even if the translations aren't perfect, the person you are speaking to should at least get the gist of it. These four tools are some of the most reliable around, and definitely the best I have used myself.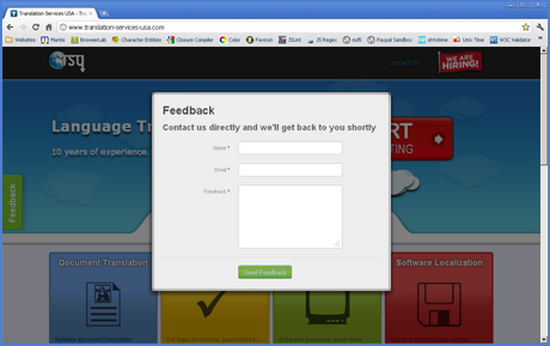 If your primary concern is providing a feedback form that can be used by anyone around the world, without translation services from a third party, this is a great option. You simply sign up, choose your settings and paste the code onto your website. It will create a submission form that will translate the message into your chosen language and allow you to respond with translation services, as well. Convenient, reliable and free, it is a great online tool. If you want to see it in action, they have a demo on the site you can check out.
Need something for on the go while you are in another country? If you are worried about your ability to translate properly while abroad, this app for the iPhone and Android is perfect. Using voice recording, you can say anything into the phone and have it translate into more than twenty different languages from around the world. It works without a network, as well, so use it any time. The dictionary is incredibly thorough, and I have been impressed again and again with the accuracy of its translations.
Want a reliable website where you can find various resources for learning a language? This site is a free project created and maintained by a large number of native speakers from countries all over the globe. You can find a universal dictionary, basic vocab help, encyclopedias, bilingual dictionaries, examples, mobile apps and a lot more. The available language lists is long, with everything from Afrikaans to Welsh. There are 67 available in all, so you should be able to find whatever you need.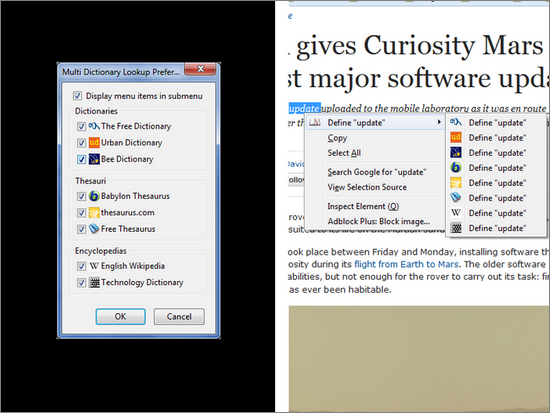 Just want a quick way to look up a word you might be struggling to translate? This is a great extension for Firefox that works by connecting various dictionaries and making them searchable from a single place. Get full definitions from different sources, even if they are in completely different contexts. It works very quickly, and I have never had any problems with it crashing in my browser unlike many other amateur extensions I have tried for Mozilla.
Conclusion
Even fluent speakers are going to run into tricky words from time to time. Languages don't always translate, and if you can still be stuck on vocab from your own native tongue, it will occur more often than you think with a new one, no matter how well studied.
For when these inevitable instances occur, have a handful of tools on hand to get you through it. You will glad that you took the time to find them.
Jessy is the tool junkie writing for Dobovo, the travel tool for Eastern European travellers and the platform to pick an apartment in Odessa.